JOIN EPIC ALPACAS AT AMAZING GREYS!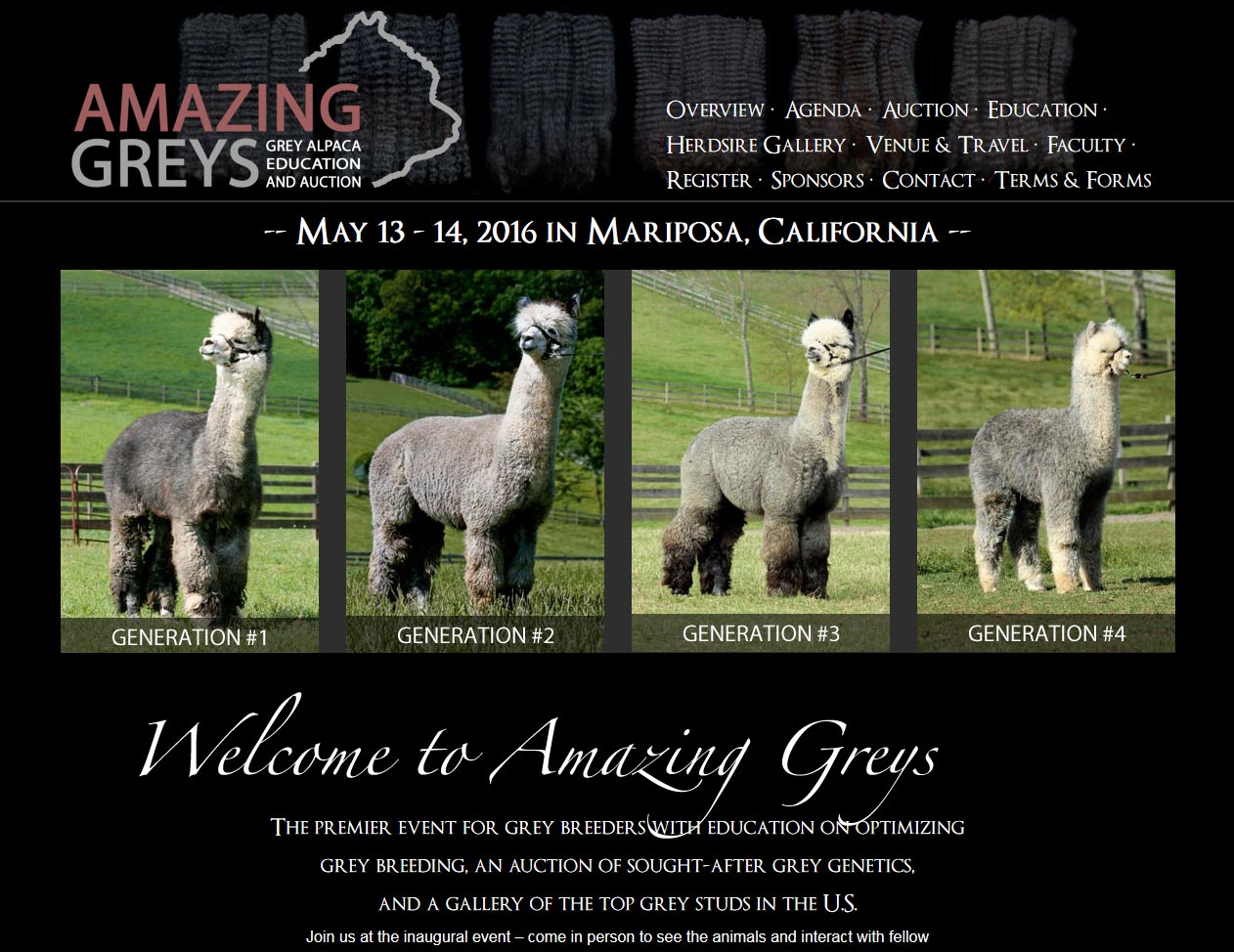 Epic Alpacas is hosting the inaugural Amazing Greys event on May 13-14, 2016. It will be the marquee event in the U.S. for grey huacaya alpaca breeders, featuring some great seminars on improving your grey breeding, an auction of some of the top grey genetics in the country, and a gallery of all the greatest of the great grey herdsires.
Just 12 miles West of Mariposa and 25 miles East of Merced. Take Hwy 140 and head north on Hornitos for just over a mile until you see the fields of alpacas! Follow the signs to the parking and join us for the fun!
For more information on the event, visit www.AmazingGreysAlpacas.com!