JOIN STEVE, CASEY AND ALL THE EPIC ALPACAS!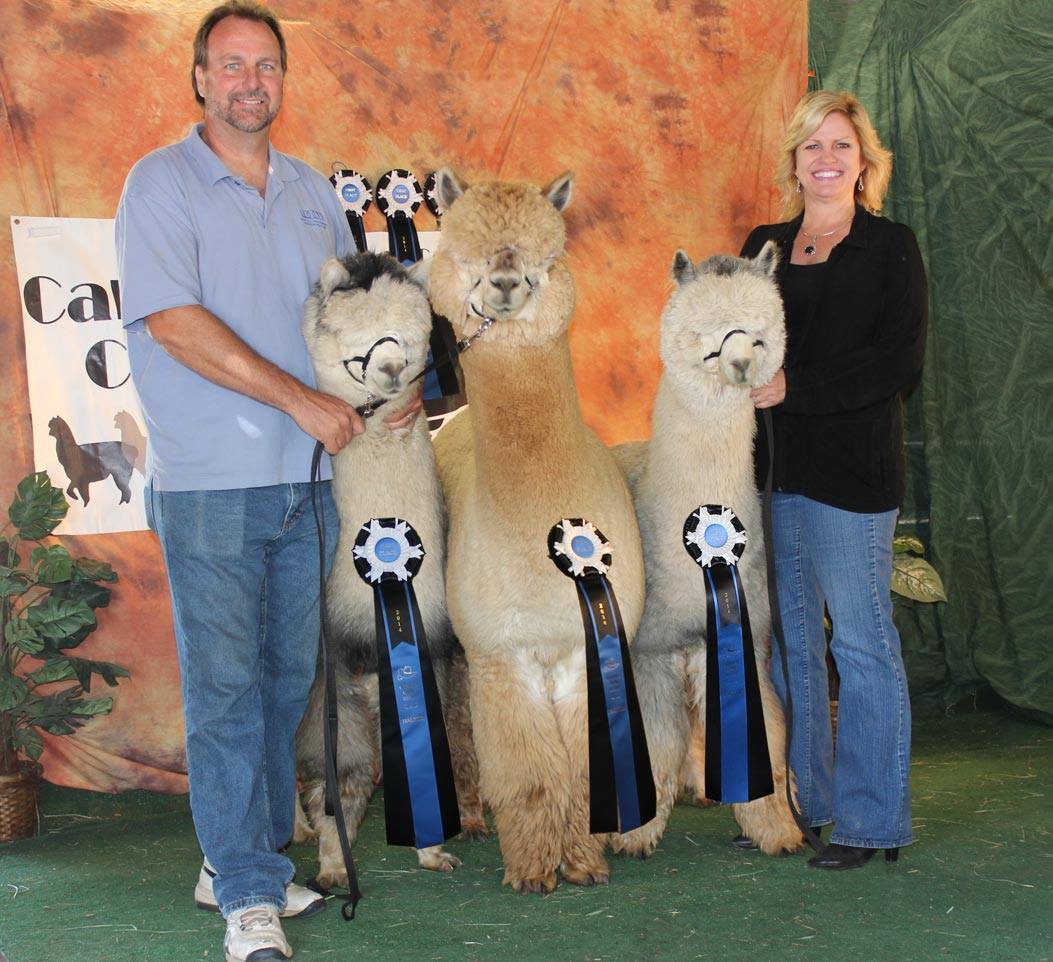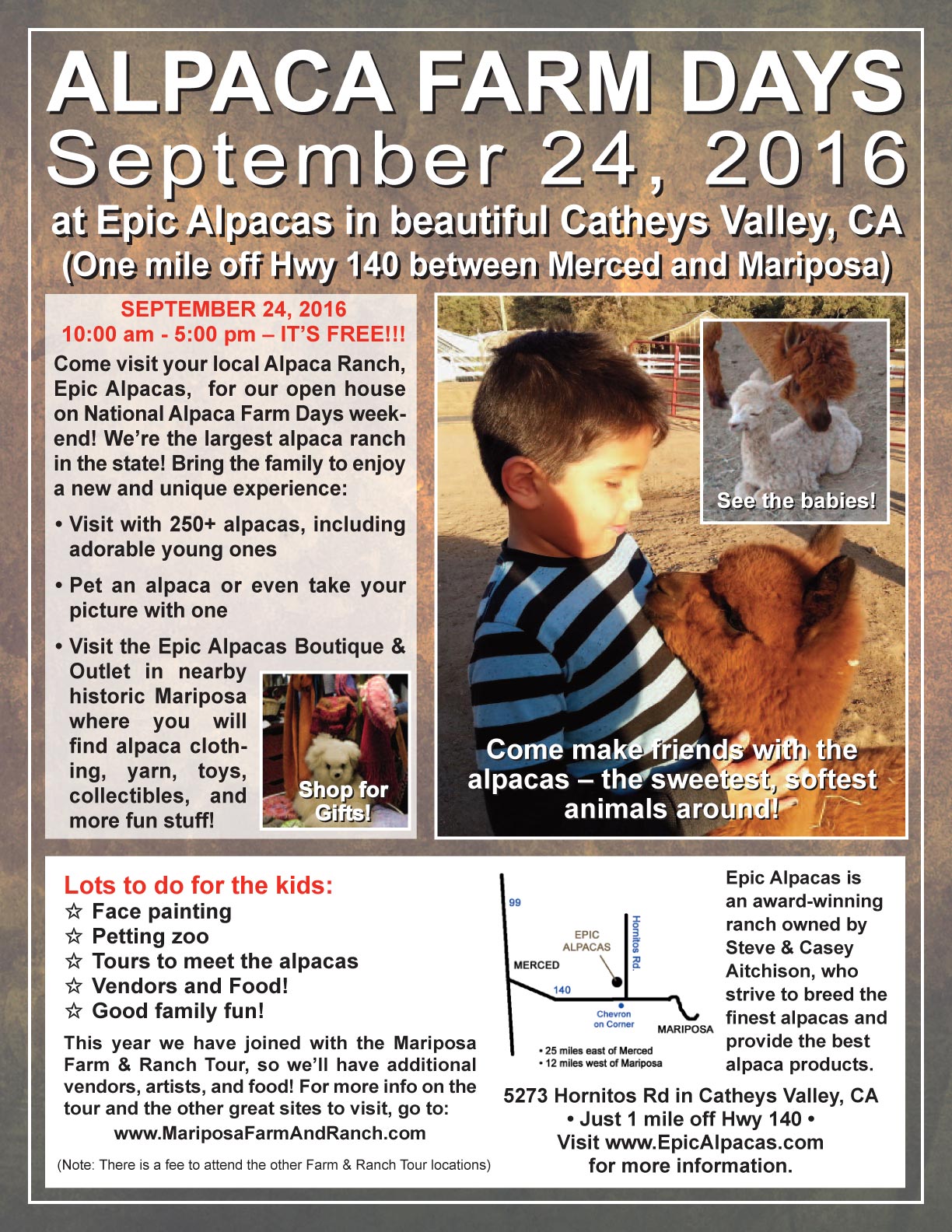 Join us on September 24, 2016 for National Alpaca Farm Days! We'll be having our Open House and joining in with the Mariposa Farms & Ranch Ag Tour for a fun-filled day! We'll be open from 10:00 am – 5:00 pm on Saturday and welcome all visitors. Bring the family to enjoy a new and unique experience at the largest alpaca ranch in the state:
— Visit with over 250 alpacas, including adorable young ones
— Kids can enjoy the petting zoo and other activities
— Vendors with food, face painting, artists and hand-made crafts
— Shop at our Epic Alpacas Boutique & Outlet in nearby Mariposa where you'll find lots of alpaca clothing, collectibles, yarn, toys, and tons more stuff!
The Buhach Colony High School Speech and Debate Team will be providing refreshments and food, with all proceeds going to help sponsor their club.
Just 12 miles West of Mariposa and 25 miles East of Merced. Take Hwy 140 and head north on Hornitos Rd. for just over a mile until you see the fields of alpacas!
5273 Hornitos Road
Catheys Valley, CA
95306